April 2018
SESAME Beamline Scientist spends 4 weeks at SOLEIL
Messaoud Harfouche spent 4 weeks at SOLEIL with Emiliano Fonda on the SAMBA beamline.
The visit had been organized due to the similitude of the used optics in both beamlines (SAMBA at SOLEIL and XAFS/XRF at SESAME.
Messaoud had the opportunity to be present during a beamline operation period which permitted him to illustrate the most important aspects of optics alignement.
The visit was very fruitful and Messaoud is very grateful to Emiliano for the precious time and advice!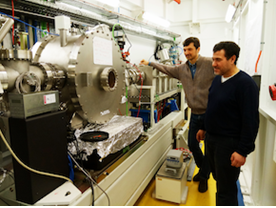 Picture 1: Messaoud Harfouche, Beamline scientist at SESAME (right) with Emiliano Fonda (left) SAMBA Beamline responsible.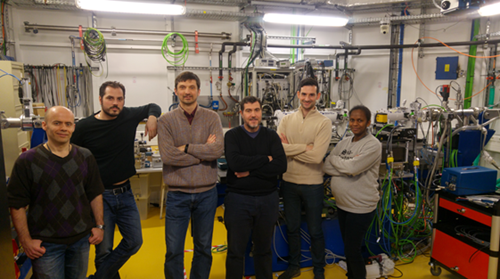 Picture 2: Messaoud with the SAMBA team in the experimental hutch:
From left to right: Gautier Landro (BL scientist) ,Guillaume Alizon (Assistant Engineer) Emiliano Fonda (BL Responsible), Messaoud Harfouche (visitor, SESAME), Andrea Zitolo (BL scientist) and Maya Ikogou (PostDoc)