Thematic and tailored training schools, and industry workshops to educate young academic and industrial researchers on the broad basics, techniques and applications of synchrotron radiation
Providing support to SESAME in building its user communities primarily in the academic environment, but also to initiate actions to engage industrial users. Both present and future synchrotron users are targeted from the Middle East Region with special actions directed towards young researchers and emerging scientific communities.
THEMATIC TRAINING SCHOOLS
The first objective is to train Middle East researchers in priority areas identified by SESAME and who will benefit from the techniques that will become available with SESAME day-one beamlines.
A second objective is to foster the knowledge and initial hands-on training of young researchers of the Middle East Region in light source characterisation tools.
Cultural Heritage thematic school
Life science and IR Micro-Spectroscopy thematic school
Macromolecular Crystallography thematic school
Environmental Sciences thematic school
HERCULES SCHOOL
Building light source know-how in young researchers
The aim of the HERCULES (HighEr Research Course for Users of Large Experimental Systems) annual school (www.hercules-school.eu) which takes place at Grenoble and across European facilities, is to train young researchers (PhD students, postdoctoral scientists) to optimally use the state-of-the-art instruments at the present and future large installations which deliver neutron or synchrotron radiation, now also including free electron lasers.
A tailored edition of this school will be held on-site at SESAME to teach the broad basics of synchrotron radiation and the techniques and applications related to SESAME beamlines, from 26 October to 7 November 2019.
The school will last two weeks and has twelve lecturers to teach at least 20 funded participants.
As for all HERCULES schools, about 40% of the time is be dedicated to hands-on training in small groups, with at least two days of practical work on the SESAME beamlines and tutorials.
More information about this school.
Industrial workshop
Initiating contact with industry to support development of the industrial applications of the SESAME facilities.
An industrial workshop, targeting 20 participants, has the objective to promote awareness of the advantages of synchrotron light for industrial research and innovation to industries in the SESAME Members.
This two-day workshop is going to take place in Turkey, with the participation of word-class speakers and tutors.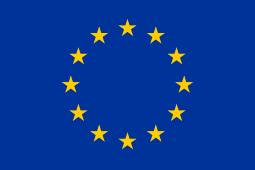 OPEN-SESAME project has received funding from the EU's H2020 framework programme for research and innovation under grant agreement n.730943